AEO in control
Customs & Trade compliance
AEO Scan
Your company wants to be AEO and you are looking for guidance. We can do a 'baseline measurement'. For this we make a report with a complete analysis of your current trade and customs operations and relating processes. We also provide recommendations for remediation and improvement. This document will be the basis and first step of the process to successfully apply for the AEO license.
AEO Audit
For your AEO license you are required to make an annual self-assessment / monitoring report.  If you need help with this report or you would like an overview of where you stand as a company, we can conduct an AEO Audit. Together with you we can determine the scope and frequency of the audit assignment. This way you stay in control of AEO and you have the documentation and reports you need to prove to the Customs Authorities that your AEO management and maintenance is effective and up to date.
AEO Project
After the AEO Scan and gap analysis, we can provide support for the following work in terms of a roadmap:
Setting up a plan and timeline for AEO approach
Capturing, design and optimisation of Trade and Customs processes
Set of deliverables and milestones
Remediation and/or corrective actions (if required)
Evaluation of results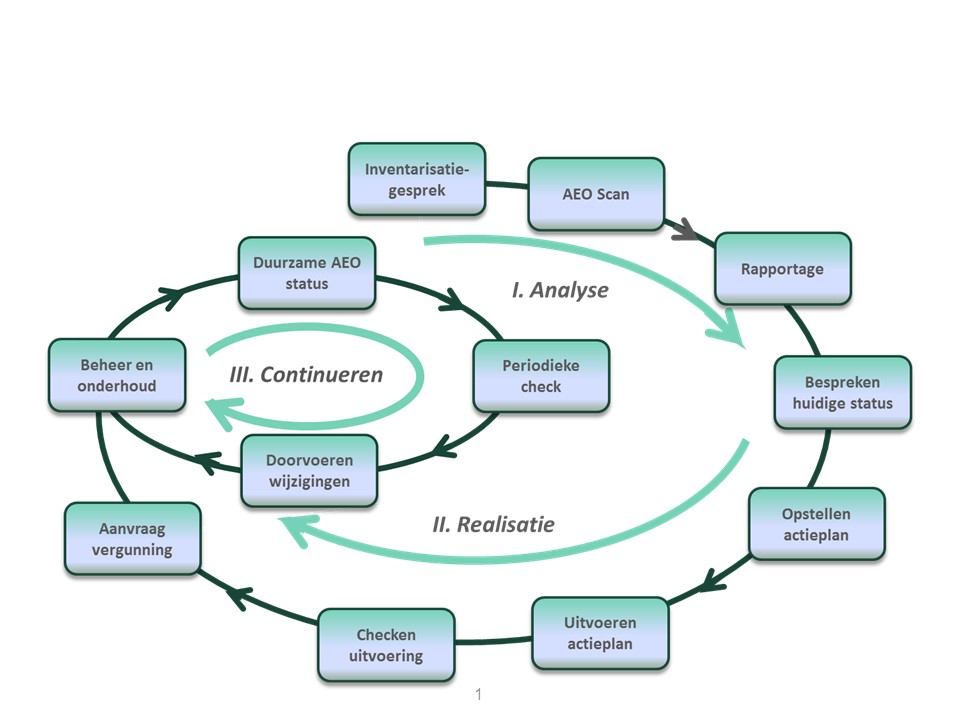 AEO Management & Maintenance
The Customs Authorities require the AEO licensee to keep an audit record. With the help of this file, you give the Customs Authorities insight into how you meet the AEO requirements and control AEO risks in your organisation. In the file you provide assurance on the set up of your AEO governance and outline the existence, effectiveness of controls you put in place to manage the AEO risks in your business processes. GRC can assist you in setting up a control framework to support your trade and customs compliance risks, including the documentation of the evidence and results of your AEO controls.